Improve your Video Production Process with these 7 Resources
All your filmmaking tools in one place. It's that easy.
14 minute read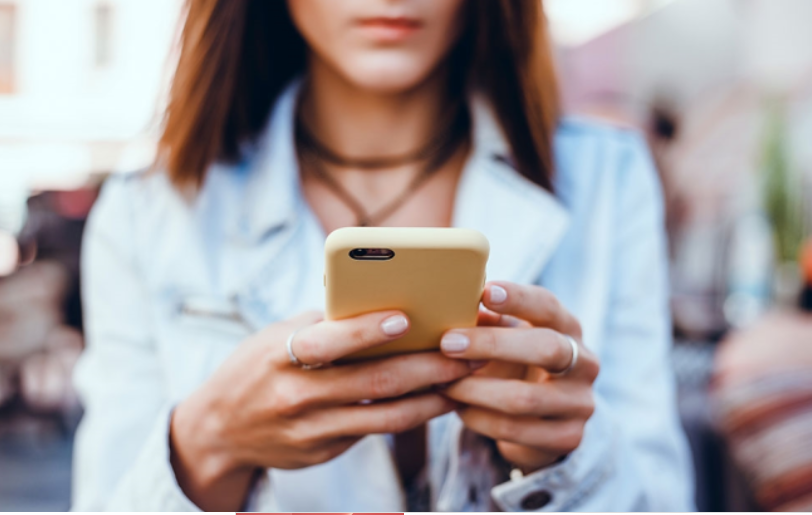 I was recently reading this article by Forbes on how video plays a key role in today's marketing scene in 2022. A key statistic that stands out in the article is that "the number of people who watch online videos has doubled since 2018." (Michael Plummer, 2022) If video is really the medium to use going forward for companies globally, then how can these agencies develop the highest quality content for consumers and clients? The key is having the right skills and resources.

87% of marketers use video as a marketing tool. (wyzowl, 2022) If you're one of them, you know filmmaking is much more than shouting 'Action!' Whether you're a filmmaking newbie, or maybe you're just Martin Scorsese, everyone can always brush up on soft and hard skills. Soft skills are key skills that happen more naturally, that people acquire through life; leadership; effective communication; teamwork; time management. On the other hand, hard skills refer to the types of skills that are gained through specific work experiences, whether that's linked to education or training. Skills in Microsoft Office is an example we can all relate to. It doesn't matter which industry you work in, these types of skills are necessary. Sometimes, however, those skills are not enough to achieve the quality you aspire to. In that case, you may want to reach out to external sources.
Before you stress about finding essential resources and information, don't worry. In this article, we've compiled a short list of requisite resources.
Video Production Process with Resources
1. Introduction
2. How can I stand out from other videos?
3. Why use resources?
4. 7 Resources for Video Production Process
5. Final Thoughts
Defining Video Production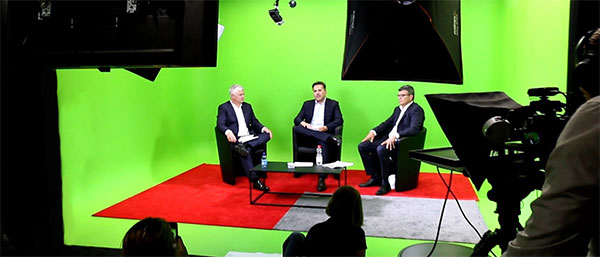 The video production process can be challenging without the right skills, resources and people to build up your team. But what is video production? Video production, for me, is everything to do with making a video. It's everything that encompasses that process. In discussing the various stages of video production from pre-production to distribution, an article from Awware (2021) notes that "video production is the process of creating video content by capturing moving images and combining the parts of the video in editing." Essentially, it's being able to bring all the moving parts of a varied team with mountains to climb, and striving to produce high-quality videos.
How can I stand out from other videos?
The key may lie in the quality of your video skills, or the thought process behind your video production. Wherever it is, you may need to touch up on skills or get help from key resources. All in all, better quality videos are produced through better skills, which can improve with the help of resources.
Why use resources? Can't I juse do all of this by myself?
It may seem a lot to have to collaborate throughout a video production process. In this industry, it's standard to work together and depend upon one another. Michael Jordan, famous basketballer and successful collaborator, has noted that, "talent wins games, but teamwork and intelligence win championships." This is just as applicable to the video production industry. On top of this, Alex Ferris (2019) has suggested that "collaborative editing has the potential to revolutionize workflows and improve operational efficiency. Given the fact that video content is more in demand than ever." In other words, collaboration brings the three following factors:
Efficiency
Creativity
Success
With that being said, let's get into the resources now!
7 Resources for Your Video Production Process
The following is a list of 7 excellent resources that relate to video production. Some are related to soft skills like time management on a production project – others are articles that give you tips and tricks for your video production process. Under each resource, I've provided an example of when someone has used the resource so you can get the full experience before latching onto these resources. Come on and take a look!
1. For production management: Studio Binder. Using the platform, Studio Binder, you are able to completely manage projects more easily. You can have everything in one place and on one system from script breakdowns to location scouting to casting calls. Obviously in the diagram below, these are just exemplar categories, but you have the freedom to choose how you want to layout your production process. On the other hand, if you want templates with ready-made categories, Studio Binder also offers that option. If you're in video production, you'll also know the importance of establishing good workflows. No matter what platform you use, be sure to maintain consistency. In a blog post, Lucidchart (2019) emphasises that "without a clear workflow, teams and individuals will struggle to understand their roles and responsibilities, tasks will fall through the cracks, budgets and deadlines will be blown, and [eventually] the final product will suffer."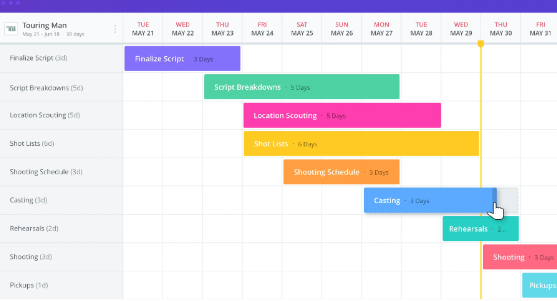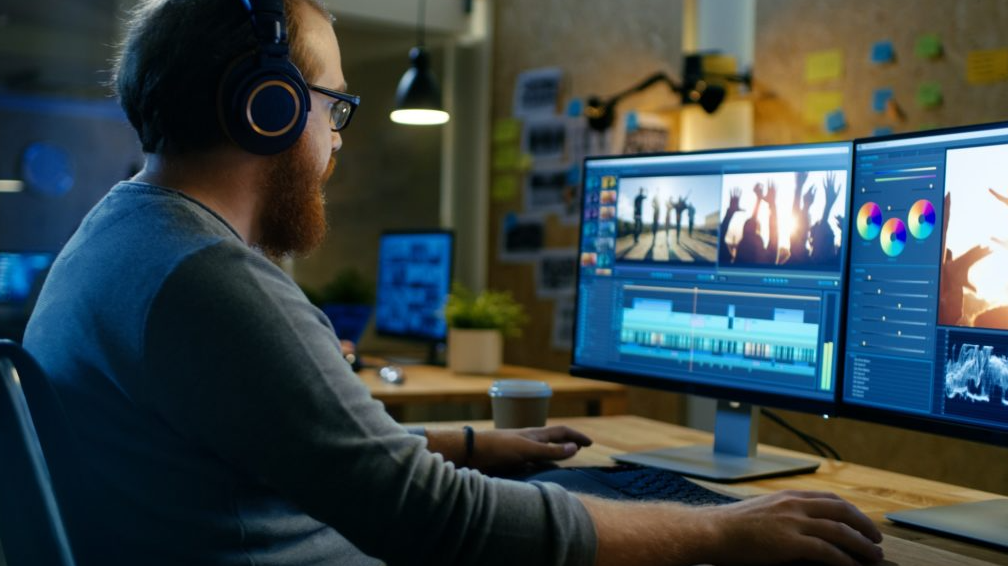 2. Video editing is always important: Try Videoproc by Digiarty Software. Much of a film's success can be down to the editing. A recent example I can think of to back this claim is Don't Worry Darling (2022), dir. Olivia Wilde. With much of the on-set drama taking centre stage in the reviews of this film, it's time to peel back the curtains and reveal the true beauty of the film. The editing quickens the pace of the film as well as revealing the dystopian world that is Victory Project. And as The New York Times puts it, "burns down the dollhouse". The point is, editing matters and makes a difference. There are so many video editing softwares out there, so it's difficult to know which one to try out. You have the classics, of course, like Adobe Premiere Pro, Final Cut, DaVinci and Vegas, but there are some interesting contenders like Videoproc, which allows you to liven up your videos with speed ramping, which is great for producing cinematic videos.
3. For capturing & recording: TechSmith. Next on the list, we have a platform that offers you the opportunity to capture your screen, create visual content, and record videos. You may be wondering, "When am I going to need to capture my screen?" But actually, screen recording videos can be used for your marketing strategies. Not only is it a different way for customers to consume your content, but it's also just another form of visual content. We are visual people and will easily consume visual content. It also means it may be easier to comprehend. Take a look at this example they share in their introduction to TechSmith Capture. In the screenshot below, I've circled the key toolbar. You can facilitate explainer videos through screen recording videos, making your marketing strategies clearer and more user-friendly.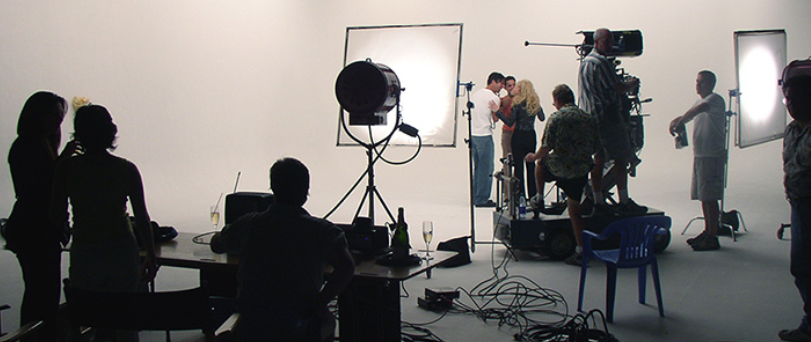 4. You may want to rent some gear: ShareGrid. "Well, I'm not in the U.S," you say. No worries. If you're reading this article from the U.K., you can try Fatllama. You can rent anything from cameras to bikes, if you need, from people in your area. Maybe you're in Europe. In that case have a go at using Video Europe. If you're in Switzerland, why not rent some of our own video equipment, here at SmartCuts Creative. Visuals based in Zurich and Geneva are the leaders in Switzerland for video rentals. In any case, video equipment rental is the way to go if you want to use quality products and cameras for a cheaper price than buying your own equipment that you might not be using enough.
5. You can never have too many video editing options: Adobe is already a well-known video editing software, so I don't want to overwhelm you with too much information. To give you a sense of how well-known it is, I'm going to give you an example: Monsters (2010), dir. Gareth Edwards. For those who haven't watched the film, Monsters follows Andrew Kaulder, an American photojournalist tasked with escorting his employer's daughter Samantha Wynden back to the United States. A story of finding home quickly turns dark. You can see in this video here that by using adobe creative suite premium, director Gareth details his successful production.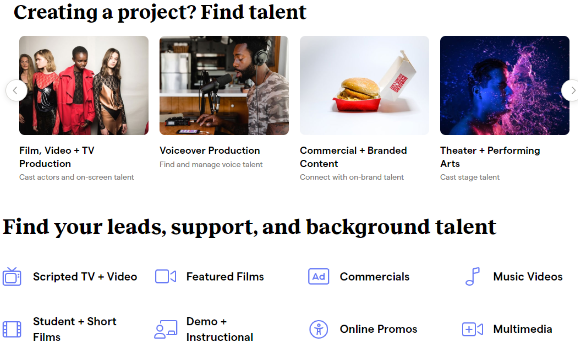 6. For casting & crew: Backstage. Maybe you need voice overs for your videos. A great tool we use here at SmartCuts Creative is Voices123. Instead of spending lots of your time finding the right type of actors and crew, why not use a website that has already compiled the list for you. What's great about Backstage is that it not only speaks to companies needing to find talent, but it is also directed towards actors and crew members that want to find their next job. It's therefore a thriving community, geared towards anyone. Quite easily on their website, you start selecting what you want and narrowing down your search. With their filters, you are more likely to find the right people for your project. You'll see in the figures below that the process of selection becomes more and more focused.
7. And finally, for pre-production tips & tricks for 2022: Single Grain. So far we've given you different types of platforms, softwares and resources. But maybe you're looking for something different? If you need some quick tips, you've come to the right place. Single Grain have produced a detailed list of pre-production tips and tricks, with key examples under each point.
Final Thoughts: Resources for the Video Production Process
We hope you've found this article useful. Maybe these resources were just as useful to you as they were to us here at SmartCuts Creative.

Aside from these resources that we have diligently listed, SmartCuts Creative can provide you with services that encompass these resources.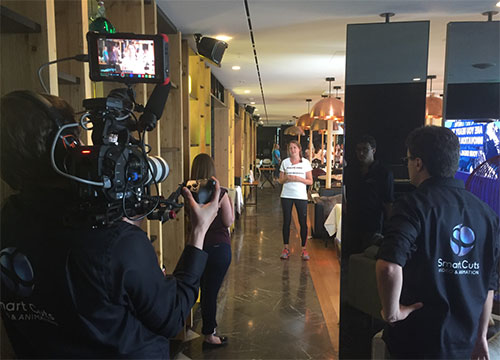 SmartCuts Creative provides a cutting-edge creative communication service: original concepts; clear, creative and concise content delivered competently. In other words, we help you get your message across through the following tools and services:
SmartCuts has 10+ years of experience, 100+ satisfied customers and 1,000+ successful productions. We work in and around the Geneva and Lausanne area, but serve companies across Switzerland and abroad too.

We help you Say it Smart. Let's talk!
Give us a call or reach out now: