Animation is not the only type of explainer video out there
Learn about all the possible explainer videos. We've got you covered!
15 minute read

When it comes to creating explainer videos, it's essential to have a key plan from the get-go. That means choosing what type you want to work with. SmartCuts Creative, based in Lausanne, has got all the takes on the different explainer videos from live-action to animation. Which one will you choose for your videos in 2023? Animated video explainers seem like the way to go in many cases. However, there are other tools and mediums to achieve explainer videos.
Explainer Videos
1. What is an explainer video?
2. Is there a market for explainer videos?
3. Why is animation so successful?
4. Types of explainer videos
5. Animation vs. live-action
6. 4 tips to create an explainer video
7. Distribution tips & tricks
What is an explainer video?
In short, explainer videos take complex concepts and information about a brand's product or service, and make the processing of understanding them fun, concise and brief. It's a short video that usually lasts anywhere between 30 seconds to 2 minutes. This way, difficult topics are shown visually for the target audience so that they remain attentive whilst learning.
Is there a market for explainer videos? Why are they so powerful?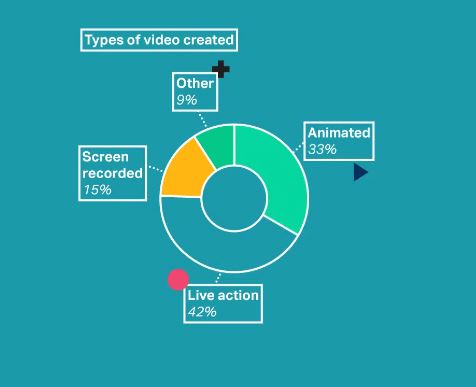 As we know, images can speak a thousand words. Today, images and videos are everywhere. If you're wondering how powerful visual marketing is, then look no further. Most people only read 28% of the words on a web page. What's more, 90% of the information processed by the brain is visual. With most people being more visual, explainer videos integrate complex and somewhat dull information as well as facts into stories through visual storytelling. Thus, these videos appeal to viewers on an emotional level. You're guaranteed to have more of a response with visual explainer videos than anything with just text.
What an explainer video does:
These videos will bring leads. They will increase your brand awareness and reinforce the fact that you are an expert in that field. They will make it easier to understand your message, and finally they will increase the chance for you to boost your sales.
Note that explainer videos aren't just for external use. For internal communication, you can use explainer videos to explain tools and workflows to your team.
Why is animation successful?
We're not trying to say that you should do animation, but animation is great for explainer videos. Why?

Generally speaking, animated explainer videos are popular as they break complex topics into digestible pieces that viewers and clients can easily grasp. In the end, all you want is for your viewers to understand and actually hold onto what you have explained. As established, our brains are extremely visual. So much that visual information is processed 60,000x faster than text. That's enough to understand why animation is successful.
Types of explainer videos
2) Screencast is when you take a video of your screen. When to use: showcasing the features of IT products like apps or software.
3) Kinetic typography is a type of animation that uses moving text to capture attention. When to use: promoting new products.
4) A livestream on social media allows you to watch, share and stream video in real time. When to use: when you want to gain followings through fun, educational, and viral content. The difficulty is getting viewers on your livestream.
Animation vs. Live-Action
The benefits of animated explainer videos:
Animated explainers are more accessible as the information is more understandable to all types of people, no matter their sex, age, language or ethnicity.
Generally speaking, people enjoy animations, therefore people are more likely to stay and finish the video, taking in the information.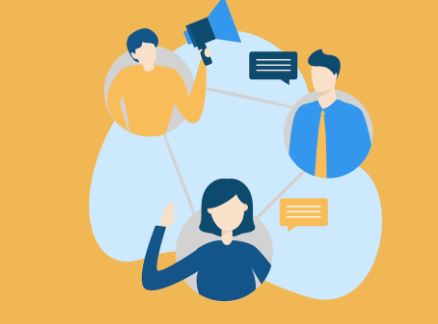 The disadvantages of animated explainer videos:
A serious message might be more difficult to show or to be taken seriously by clients through animation as animation is more fun.
There's less humanity in an animated video as you can't express the same emotion in the face of an animated person vs. an actual person.
The advantages of live-action explainer videos
There's a face to the video and explanation and your brand.
Viewers can trust your brand more as real actors can present your products and services well.
This video from Grammarly works wonders as it not only draws audiences in from its first seven seconds, but it also has a human speaking directly to the viewers. What's more, choosing the school coach as the lead character of the video is excellent as a team coach symbolizes a guide. The lead in an explainer video should embody trust with the viewers.
The disadvantages of live-action explainer videos
Not everyone feels comfortable on camera, especially if you're using people from within your company, which will have an impact on your video. Hiring someone who is a speaker or moderator will increase the cost of the project.
The editing process is more tricky as if you missed a scene or want to make changes to the script post filming, this can be difficult.
Our take-away: you can definitely do both. It just depends on the concepts you are explaining. For example, we worked with Syndermix, a Swiss-based medical company to create a medical animated explainer video. It made more sense to create an animation as the importance of the video stemmed from understanding the medical condition, rhinosinusitis.
4 preparatory steps to create any type of explainer video
Target a specific audience. Make sure you know the answers to the following questions: Who are they? What are their consumer habits? What are their needs?
Identify a problem. You want the explainer video to provide a solution to a problem. For instance, that could be showing the benefits of the product or service that solve the problem.
Include a call to action. By the end of the video, you want it to be clear what your target audience should do afterwards. Do you want them to purchase your product? Will they subscribe to your newsletter? That they watch another video?
Choose the type of explainer video you want to make. As we have gone over in this article, there are several types of explainer videos. Live-action explainers can humanise your videos, whereas, live-streamed explainers on social media can increase your following. There will surely be one that fits what you are aiming for. If you need extra guidance, feel free to contact us.
Distribution tips for explainer videos
Most blog posts discuss the production steps to creating an explainer video. What's often most out in these guides is post-production. You can distribute your explainer videos in these 2 areas: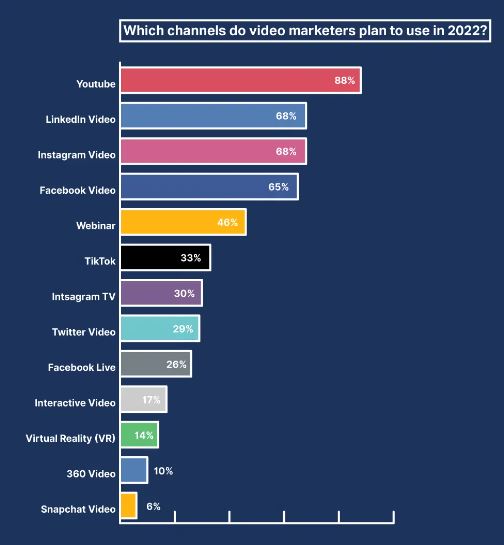 On your website: you know your website the best but ideal places include your homepage or your landing pages.
On social media: this could include Instagram, Twitter, LinkedIn, YouTube. YouTube is essential. YouTube has approximately 122 million daily active users, based all over the world. Chances are your target market is in there.
Final useful tips: explainer videos
The goal of an explainer video is to put forward the most important information regarding the product or service of the brand in an appealing way. Keep the video short and sweet so that that goal is attained.
Tell a story. Storytelling makes us human. Through stories, people can more easily connect. Visual storytelling should move the audience. Even if you're selling a product, you should focus on the needs of the client.
Think about SEO marketing. If you don't know much about this, then you can head over to our blog post on YouTube SEO. Basically, explainer videos can improve results in the search engine. Therefore, you want to use keywords, alt text, titles, descriptions and tags.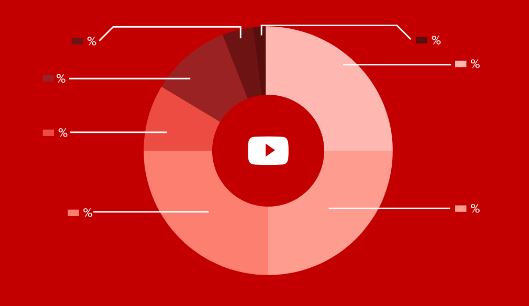 Conclusion
More engagement, more fun, more website traffic: explainer videos are the perfect type of visual marketing you may need to promote a product, a service, or even a space. The visual identity of your brand will become more pertinent through visual storytelling, and that's all thanks to some video explainers.
Give us a call or reach out now: