Everything you need to know about video email marketing
Email marketing should be at the forefront of your marketing strategies. Have you tried video email marketing though? See all the benefits here.
8 minute read
Attaching audiovisual content to emails was previously a complicated task, as the size of these files affected the message loading speed, making it unattractive to users. Nowadays, a video can be included directly in an email, which is stored on another website, thus reducing the size of the email and avoiding the need to visit an additional site.
Video is a very powerful medium and by linking it with email the potential increases. You can show your products, persuade your customers with video testimonials or present your company's story in a brief and attractive way, without neglecting to have an attractive design and persuasive wording in the email. In this article, we'll look at the benefits of including videos in your marketing emails as well as the types of videos to use for the best results. Let's get into it!
In this article, we provide you with:
1. What is email marketing?
2. The importance of email marketing
3. The benefits of including videos in your emails
4. Types of videos to include
What is email marketing 
Email marketing is a digital communication strategy that consists of sending mass emails to customers collected in a database, whether current or potential. With those contacts in mind, you can then send monthly Newsletters to your contacts so that they know everything there is to know about your brand and your current projects.
The objectives of email marketing are:
Attract new customers.
Improve the relationship with current customers.
Create a link between consumer and company.
Interact with the target audience.
Increase the number of sales.
Communicate with the customer during the purchase process.
This technique has been around for a long time, but it has not lost its effectiveness. Most users who use email have it linked to email apps on their smartphones. This implies that the user will access his account at any time and in any place in an easy and comfortable way. But let's clarify something: the fact that email marketing consists of sending mass emails does not mean that you have the right to spam. It is not about invasive advertising, but about providing valuable content that provides useful and interesting information to your customers.
The importance of email marketing
Although email marketing was one of the first digital marketing strategies, it is still relevant due to its high accessibility, as it can reach a variety of audiences with just one click. Its importance lies in being present in the lives of your consumers and forming lasting relationships with customers by sharing content, news and updates.
If you are not yet convinced to implement this indispensable tool as part of your digital strategy, here are some facts to encourage you:
The widespread usage of email: In 2022, the number of email users was at 4.3 billion.
Economy: Email is one of the least expensive means of communication to contact people previously interested in your products or services.
Remembering your brand: Sometimes, when a customer does not consume a product or service it is because he probably forgot about its existence, and email marketing gives you the opportunity to organize a flow of messages that prevents this from happening.
Personalization: It offers you the possibility of creating a connection that awakens a feeling of distinction and preference in your customers, since it is possible to adapt the content according to the movements of each one of them. You have a higher chance of conversion if you personalize messages.
The benefits of including videos in your emails
Here are the advantages of embedding a video in your emails:
Email has a high ROI.
Embedding video in email increases open rates. Once you decide to focus on email marketing, you want those emails to get opened, right? Using the word "video " in the email subject line increases open rates by 19%.
Embedding videos in email increases click-through rate.
Email and video work well for personalization. Personalization is undoubtedly the biggest advantage of email marketing, increasing customer engagement.
Embedding video in an email means that you can simplify complex subjects and concepts.
Types of videos to include
From here, you may be wondering which types of videos are best for email marketing? In this next section, we can tell you all about that now.
1. Tutorial video
It is ideal to provide relevant information to those users who already know and are familiar with the brand's product or service. They serve to give more value to the product or service.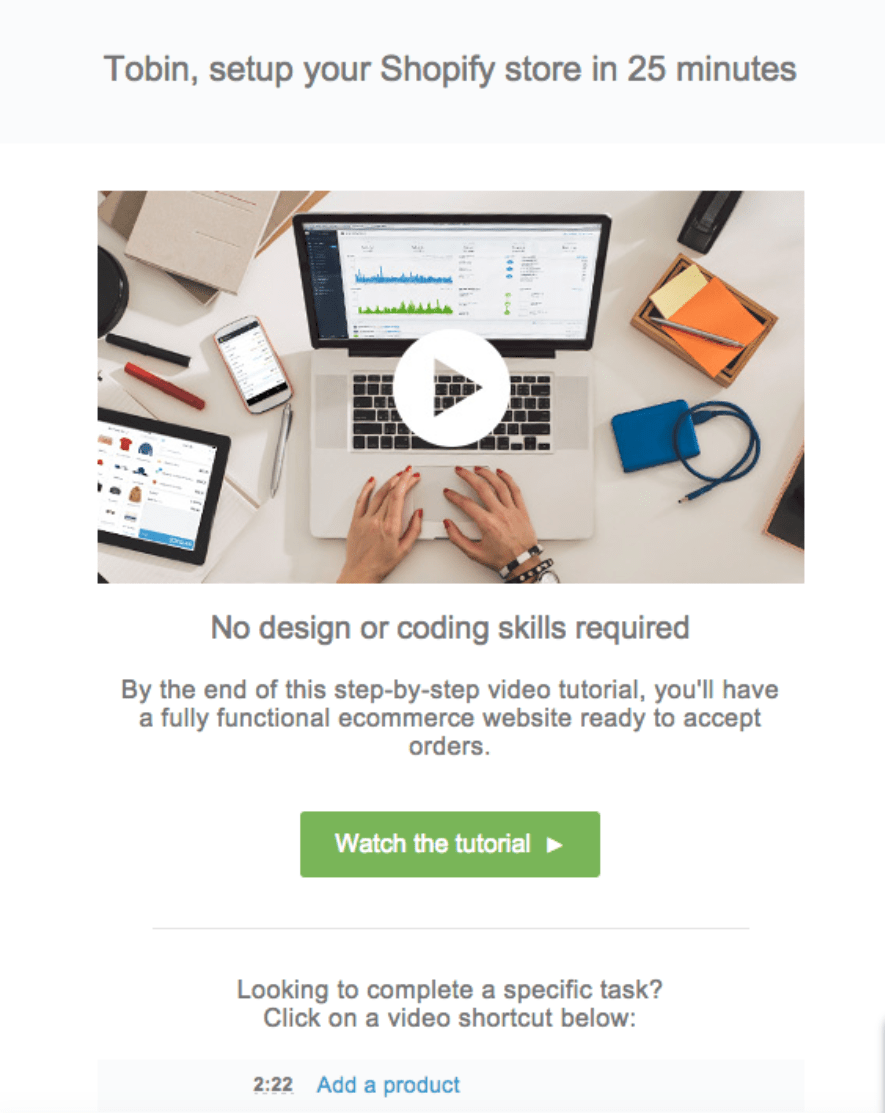 2. Promotional video
It is a perfect video to inform about the launch of a new product or service. Ideally, it should be brief, with just enough information to arouse curiosity and interest in the user. It should also have a CTA.
3. Brand positioning video
The objective of this type of video is usually to improve the brand image and transmit values. It is usually used to say thank you or to inform about some news or change within the company.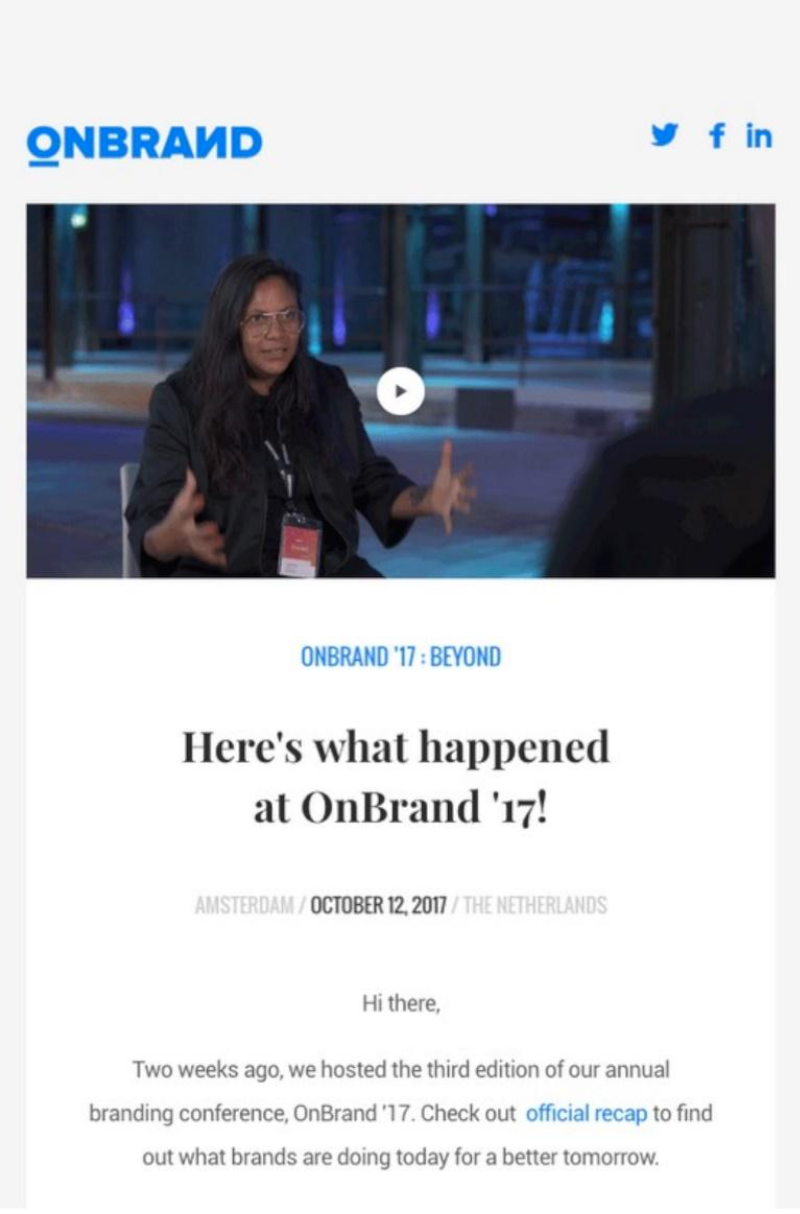 Conclusion
There you have it! Email marketing can be incredibly valuable for your brand and company. Embedding videos into your emails is a way to engage potential clients even more. If you feel you need more guidance, feel free to reach out to us. SmartCuts Creative, based in Lausanne and Geneva, is happy to help you in any service under creative communication.
Give us a call or reach out now: