Standout product demo videos, for inspiration
We've curated a list of example product demo videos, for inspiration. SmartCuts Creative has all the tips and tricks for creating excellent product demonstration videos.
10 minute read
As many marketers know, customers and clients buy with their eyes. That means that if they don't see what the product looks like or how it works, it's most likely they won't actually buy the product. That is where a product demo video can come in. Video is still the #1 content type used by marketers to sell products and services. What's more, 73% more visitors who watch product videos will make a purchase. In other words, videos prompt more purchases. Product videos can be challenging to make, as you want to include enough relevant information about said product as well as creating a video that is engaging enough to lead to more conversions.
Product demo videos are regularly produced at SmartCuts Creative. We've worked with Medtronic on numerous occasions, whether it was to showcase their technical medical equipment launches, including the Midas Rex range of specialized drills. This video is the introduction to a series of clips on these high-precision tools. Now that you've seen an example of a product demo video, we're going to be looking more closely at different types of product demo videos you can make. Previously, we've written about how you can produce creative corporate videos, now you can read more here about the possibilities for product demo videos. We've curated a list of standout product demonstration videos to inspire you. Let's get into it!
In this post we provide you with: 
1. What is a product demo video
2. Why product demo videos are important
3. What to include in a product demo video
4. Example creative product demo videos
What is a product demo video? 
A good place to start is understanding exactly what a product demo video is. Product demo videos are compelling videos when it comes to explaining your product, brand or service. It is bound to establish an opening clause, capturing the attention of your audience almost immediately. Not only that, demo videos also quickly enhance your marketing strategy in any niche and increase conversations, among other benefits. But how do you achieve this?
There's only one way; you must know how to make a product demo video. Your product demos must illustrate the problem your product/service solves and these videos must also convince viewers that what awaits them is excellent. In other words, these videos will hopefully help to sell your products. In the following video, Anna from Wondershare DemoCreator addresses which types of video content are useful for marketing, specifically product demo videos.
Why product demo videos are important 
So now you've understood fully what a product demo video is, but why are these types of videos beneficial for brands?
A product demonstration video is a unique piece of content that aims to introduce your potential customers to the feeling and result of owning and using your product. The best product demonstration videos recognize your audience's key challenges and literally walk them through the product to paint the picture of a solution. This type of video plays a very important role in the customer journey. Having named their problem and learned about possible solutions, they need proof and reassurance about the buying decision they are making. Demonstration videos do exactly that. Note that not all product videos are demonstration videos. Product videos can take many forms focusing on telling a story, entertaining, introducing the team behind it and much more.
Producing product demonstration videos for your brand will: 
Add value to your brand and strengthen your company's identity.Quality content on a website will benefit us with a better online presence. In this sense, product videos help to reinforce the brand image. On the one hand, they give us personality and, on the other, they are a good lure for customers to stay longer on our website. The image we project to our clients is fundamental for a brand. Both our website and our social networks must include quality content and visual coherence.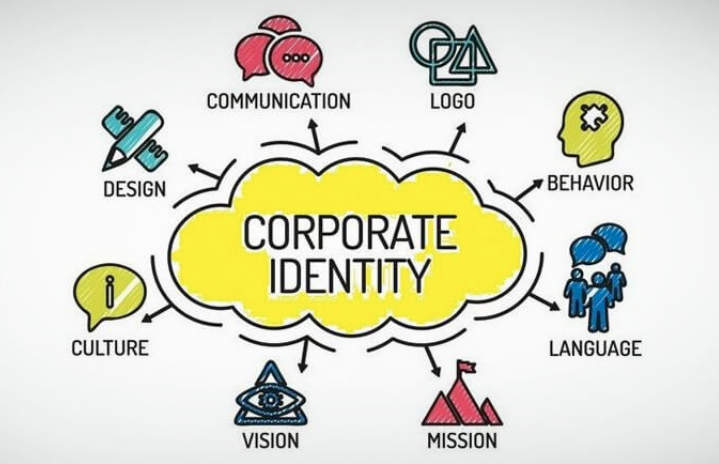 Generate more confidence in the customer and facilitate the purchase decision. If "a picture is worth a thousand words", imagine the potential of a video. The truth is that when we are about to buy a product, a video that shows us the characteristics of the item can help us a lot to make the purchase decision. When we buy online we become more suspicious because we cannot appreciate the product's features in a precise way. The product video brings us closer to the experience of a physical purchase. Studies reveal that up to 50% more confidence is generated in the potential buyer and there is a considerable increase in sales.
Make purchase decisions easier when the content is easy to consume. Videos are easier and faster to consume than descriptive text. It has been proven that users stay longer on websites that contain audiovisuals. And the time that a potential customer stays on our page is key when it comes to getting more sales.
Improve your SEO positioning. Statistics show that internet traffic increases when content includes videos. In fact, 82% of global internet traffic came from video in 2022. Why? It is usually more attractive to watch a video than to read text. Developing a good SEO strategy with good positioning, creating excellent content is essential. Videos will help you here.
What to include in a creative product demo video 
Now that you've understood why your brand might benefit from product demonstration videos, let's take a look at what you might include in this type of video. Your demo video should include four basic elements: an overview of your product, the solution your product offers, how your product works, and a call-to-action. Make sure that you have identified your product's unique value proposition and can communicate it clearly and quickly in your demo video. Why did you make this product? Who is it for? What problems does it solve for your customers, and how does it solve them differently or better than your competition?
Top 4 tips for a great product demonstration videos:
Description: Introduce your product's basic functionality.
Solution: What problems and pain points does your product solve, and how will your customer's life be better with your product?
Demonstration: Guide the viewer through your product's functionality and capabilities.
Call-to-action: Ask the viewer to act — buy the product, request more information, etc.
3 Example product demo videos 
1. Duolingo
Why is it good? The language-learning app Duolingo uses minimal design to quickly teach viewers how the product works. Instead of featuring screenshots, this demo uses single icons to identify and explain each feature. With one image on the video screen at a time, it's easy to focus on the demo's messaging about each feature.
2. Peloton
Why is it good? It starts with the origin of the idea beyond the concept of Peloton. How does it solves the problem of a cyclist cycling for hours even without going out? The hype background music, the spotlight setup, and everything about the video captures not only the demonstration but also the essence, adding to the product's vibe beautifully. So, we love the video.
3. The Lip Bar
Why is it a good example? The Lip Bar is a cosmetic brand founded by Melissa Butler. In this video, she demonstrates her product by herself, thus giving her subscribers a tutorial video about how to use her products. She keeps her demo video short and sweet to less than five minutes. The demo video thus does the work it's meant to do.
To summarise
Finally, product demonstration videos can be extremely important and beneficial for your brand. What's key is to produce a video that is both informative and engaging. It's essential to create content that makes you stand out compared to your competitors. Need some final tips? Make sure to show, don't tell. Sounds basic, but it's helpful. Product demonstration videos are used to explain and exemplify how your product is utilized. They demonstrate to potential buyers that it is effective at what it sets out to do and solves problems faced by consumers. Furthermore, outweigh the pros and cons of product demo videos for your specific brand. Think about whether you would like to use an agency or an in-house team.

Think you might want to use a creative agency? Don't hesitate to reach out to us. Give us a call or send us an email. We would love to help bring your product demonstration videos to life.
Give us a call or reach out now: