Use Animation Now for Public Health Advocacy
Animation explainer videos are perfect for the healthcare sector
"No one is safe, until everyone is safe." (WHO) That's pretty much the standard message behind healthcare. But, that's easier said than done. How can we get information out? If living in a pandemic has taught us anything, it's that getting accurate information out to all parts of the world, and all types of communities can be, and usually is, life-saving. When you want to alert people or spread vital information quickly, videos, and specifically animation videos are a great solution. The healthcare industry needs them. "95% of users watch an explainer video to learn more about a product or service." (Content Creatures) Maybe that gives you an idea on how invaluable they are.
SmartCuts Creative recently produced a long, animated explainer video for the World Health Organization, WHO, to explain the COVAX mechanism. Check out the full SmartCuts COVAX Animation Video. Read more of this blog to find out how animation explainers can be used effectively in the healthcare industry. But before we get into that, what is an animation explainer?
Animation for Public Health Advocacy
1. Introduction
2. What is an Animation Explainer?
3. Benefits of Animation Explainers
4. Tips for making an Animation Explainer
5. Final Thoughts
What is an Animation Explainer?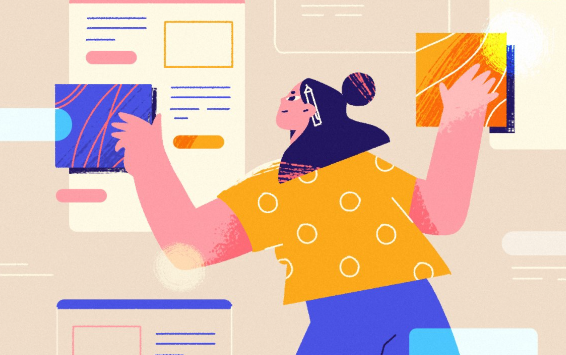 "Animated explainer videos are short videos that help to illustrate complex ideas in simple, engaging and meaningful ways." (Yum, Yum Videos) They aim to highlight a company's service or product in a way that shows how the company will fix customers' problems.
Yes, these videos can boost brand awareness and increase conversions, but for the healthcare industry, it's an incredibly powerful tool that allows complex information to be accessible and entertaining (HospitalHealth). In other words, the information becomes more digestible. For healthcare, that's exactly what you want. Patient education through animation explainers is a great example. ICareBetter created a medical whiteboard animation describing heart failure, its causes and symptoms. As you can see from the video, its quite easy to understand.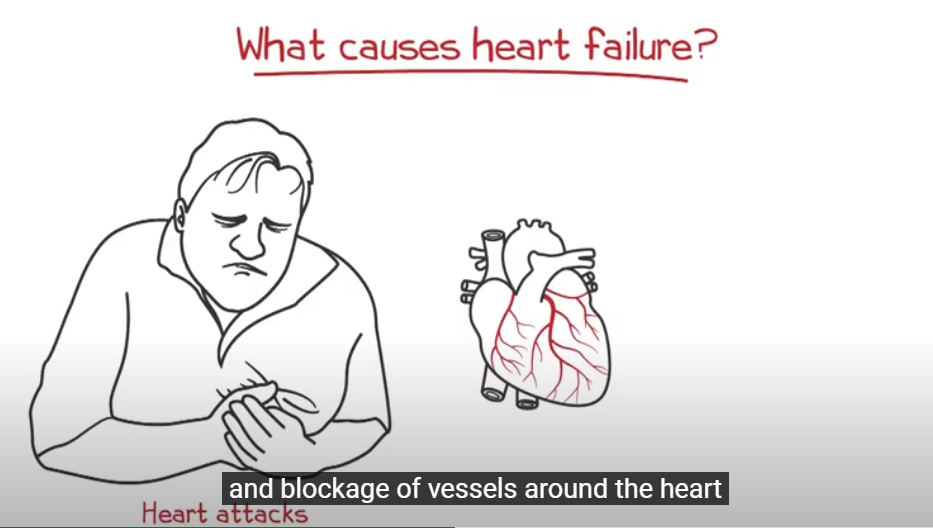 Benefits of Animation Explainers for Healthcare Projects
Indeed, animated explainer videos are just one way to visualize content. You could choose to use staged video instead, with real actors and props, but there are a few important advantages to using animation rather than classic video production:
1. Animation captures attention. Well animated characters, along with eye-catching cartoons, trigger strong emotions, curiosity and a child-like excitement that predisposes viewers to watch.

2. They are surprisingly affordable compared to hiring actors, sets, renting out venues and getting the whole production kit and crew to show up here and there for shoots.

3. In terms of editing, it's more flexible. If you need to go back and edit elements of the video, it's easily fixable.

4. Animation allows you to stay generic in your representation of gender and culture, avoiding having to decide whether you will portray your characters as male or female, asian or caucasian, and so on.

5. Noting the importance of animation. "Animation has helped bring people around the world together in a way that films and live-action films sometimes just can't." (Explain Ninja) As animation is loved by many, you are more likely to reach a larger audience, which for healthcare, is ideal.
Key Tips for making an Effective Animation Explainer
Whilst benefits to animation may make you want to go and create an animation now, you may be wondering, "How am I going to create a successful animation explainer?"
1. Keep it short and sweet.

2. Keep it focused. Viewers are more likely to follow the content of your videos if they are direct. Keep it clean, in other words. You don't want viewers to be struggling to focus.

3. Visuals. Again, keep it simple! It seems obvious, but lots of animation explainers don't always follow this rule and it's crucial. Viewers should be paying attention to the overall message of the video.

Now that you have the basics on creating effective animation explainers, let's go through a real animation project we did at SmartCuts as an example.
COVAX Video, A SmartCuts Animation with WHO
SmartCuts produced a long, animated explainer for the World Health Organization, WHO, to explain the COVAX mechanism. COVAX is one of three pillars of the Access to COVID-19 Tools launched by WHO in response to the pandemic. Bringing together governments, global health organizations, manufacturers, scientists, private sector, civil society and philanthropy, it aims to provide innovative and equitable access to COVID-19 diagnostics, treatments and vaccines. WHO says it is the only truly global solution to this pandemic because it is the only effort to ensure that people in all corners of the world will get access to COVID-19 vaccines once they are available, regardless of their wealth.
As this video was longer in duration than in budget, we opted for a classic 2D animation style; keeping it simple and clean. But at the same time, using a color scheme that is not too bland, but not overwhelming in brightness.
There was a lot to include in this video, so the biggest challenge was having the balance between informing and entertaining. The colors and animation style is sparse and soothing on purpose. A take-away from this video is that the video is clearly divided into sections, with clear titles. For instance, 'Allocation Process' was one of our key headings. Take a look at the video here.
Final Thoughts: Animation for Public Health Advocacy
Videos are key in the healthcare industry. The accessibility and ease of animation explainers is another plus for healthcare organizations. Whilst we have focus on the healthcare industry, animation explainers can be applied to all types of industries and concepts, so don't feel that you are limited to what has been mentioned in this blog.
SmartCuts produces more than just Animation
At SmartCuts Creative, we help clients boost their business in creative ways with animated explainer videos. We specialize in creating fresh, creative content and videos aimed at showcasing products and services. We don't use templates and boilerplate solutions. Working with us, you can expect original ideas and a tailored approach to project development and development and management. Together, we'll shape your company image and make your brand or message clear and more appealing. Take a look at the full list of our services.
Give us a call or reach out now: