Advertising
This IKEA ad shows how fun and useful interactive video can be. Rather than force the viewer into a narrative they have no control over, interactive video presents them with options and allows them to decide to get more information on what interests them, rather than the video's producer or editor having to do that for them.
E-learning / Training
Interactive video really comes into its own for e-learning and training. As we all know, learning comes from doing, and, by definition, interactive videos get the viewer involved. They offer choices, generate engagement and reinforce lessons learned. Using interactive video for B2E training or B2B support can be an extremely cost-effective way to replace sales reps, travel and all kinds of other complications. The best part is that it also provides detailed metrics, to see who is watching, how long and lots more.
Shopping
Watch this interactive video to see how this technology can be used in the retail sector. Whatever product you are selling, you can use interactive video to provide the precious details shoppers want to know before they click to buy. The great thing about using interactive video for this is that it allows the shopper to find out more without leaving the video. This technology can be applied to many other sectors, of course, to provide text pop-ups or videos within videos to deliver more details.
Medical & Biotech
The medical and biotech sector, in particular, can very much benefit from the use of interactive video. Given the technical and details-heavy nature of the content to communicate, interactive video allows us to break up all this information into manageable chunks that we can make available to viewers piecemeal. Even better, with interactive video, we can put them in control of what content they want to take in and when. This can really help make what would otherwise be an unwieldly video into something logically compartmentalized and intelligently delivered.
Corporate
This interactive video shows how viewers can be given control over what content they want to watch, rather than having to wait to get there. In a sense, it creates a table of contents for your videos, allowing viewers to skip to the right section quickly. For internal communications and corporate video, this can be very useful and impactful. Interactive video offers many opportunities to communicate creatively on a B2B and B2E level.
Travel & Documentary
We all know and love National Geographic magazines for that sense of documented adventure its layout conveys: the fold-out maps, the slick infographics, charts and diagrams. Thanks to interactive video, the same techniques have been put to great use here. When you click on the interactive icons that appear along the way, you get that same spread of extra, interesting information. This sample shows very effective use of interactive video for anything linked to travel, tourism, geography, or documentary type productions.
Peak under the hood
To make and manage your interactive videos, we use the platform Vimeo, which you've probably heard of. This video from our partner shows not only a few more examples of how interactive video can be used to great effect, but it also reveals a bit about how the technology actually works. We don't expect you to tackle this. That's what we're here for, but this way you can see how we make your videos interactive, and you can also pick up a few ideas for how you might make use of this technology for your own purposes.

To view this video with full interactive capabilities please view it on this page.
Why interactive video?
WOW! That's the reaction you'll have when you first experience interactive video. We have become accustomed to passively watching videos where we are an audience to an audiovisual presentation – and that's where it ends… until now. The boundaries of video are being totally redefined by the development of interactive video. This interactivity creates a potent and multifarious communication tool for education, training, product enhancement, and much more. Many still don't realize the full potential of interactive video as a communication and marketing tool. Let's say you sell clothing. Aesthetically pleasing, clickable links can be overlaid strategically within your product's video. Viewers will be unable to resist clicking that link, which can open up information within the video, or open a new browser window revealing your website selling your product. Convert more clients by making it easier, and way more fun, for them to click that "add to cart" button. Beyond B2C, interactive video can also be used to great effect for B2B and B2E Corporate Video, Medical and Biotech Videos, Moocs, and more.
Why interactive video SmartCuts?
Interactive video applications are limited mostly by our imagination, but rest assured, at SmartCuts Creative we have plenty of that. From our studios in Lausanne and Geneva, we can help you put interactive video's full potential behind your marketing and communications needs. We provide the highest professional quality available in both pre and post-production. We have gathered an armament of tech equipment and an army of experienced and highly-skilled professionals to wield that cutting-edge library of tools. Our technical capabilities include;
Multi-camera set-ups
Cranes, steadycams, drone, aerial, underwater, and other specialized equipment
Post-production facility setup and management
Boom audio as well as individual mics
etc!!
SmartCuts Creative can map out your interactive video and put your target audience in the driver's seat.
How does it work? 
To plan out an interactive video, frame by frame, and link by link, it is important to map the link funnels you would like your participants to be guided through. Why are you choosing to make an interactive video is obviously the primary question. Once a skeleton of progressive link pathways has been assembled, a storyboard of your interactive video can be drawn up. Then, the production crew is assembled, studio and/or locations booked, equipment such as lighting, camera rigs, and boom mics are made available, all ready and waiting for you and your team. SmartCuts Creative shoots are well-planned and efficient. On-set, in-studio, or on-location, our goal is to create a relaxed and friendly atmosphere, conducive to client collaboration. This is reflected in the final cut.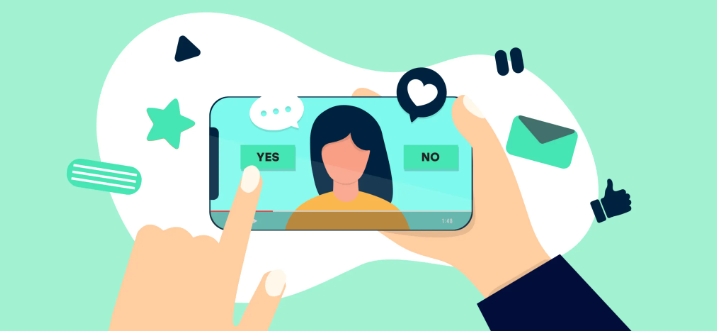 Give us a call or reach out by email for interactive video production now