Video in Extreme Conditions
It's one thing to shoot video where it's warm, with plugs everywhere and no chance of suddenly hearing the earth rumble because large blocks of ice are coming unstuck overhead.
It's another to bring home video gold when quality footage can suddenly become the very last thing on your mind. Most of our video production is corporate and cozy, but we absolutely love trading the safety of the company lobby for the uncertainties of the high mountains or deep waters. SmartCuts Creative has on staff two videographers capable of shooting in such extreme conditions. Whether you need a pipeline checked 30 meters down or a freeride ski competition covered 3,000 meters up, we're there.

We also shoot video in trees, atop high buildings, bridges and so on.
Watch our showreel of specialized video production in extreme conditions.
Q&A – Extreme video production
Why extreme video?
Videography fundamentals such as exposure, focus, shot framing and movement are just as important underwater as they are on dry land. However, they need to be applied differently in that environment. If you have underwater video experience you still obviously need underwater video equipment. Specialized skills your videographer needs to have that may not be as obvious include scuba training and strong buoyancy skills. To capture the footage you want underwater, your videographer needs to be able to steady themselves and focus on the subject of your video. Underwater drone technology, also known as remotely operated underwater vehicle (ROV) technology, has been in development since the 1960s and has been used for hydrographic surveys, scientific research, education, documentary film, and by the military for scouting, patrolling, as well as searching for mines in dangerous waters. If your technical, commercial, or artistic project calls for underwater video, it's good to know that there are now many accessible methods to get professional high-resolution underwater images.
Why extreme video with SmartCuts?
SmartCuts Creative seeks out specialized video production technology and skilled production crews to have as a part of the menu of services we offer. From our specialty aerial shoots, having Switzerland's only 360-degree green screen video production studio, to shooting subjects underwater SmartCuts Creative has the experience needed to plan and execute these specialty video shoots. Knowing that the video production team you choose is professional, efficient, and is able to support and advise you through the production process is invaluable. Take advantage of SmartCuts Creative's specialty video experience to shore up your video project so that your footage is the only thing underwater!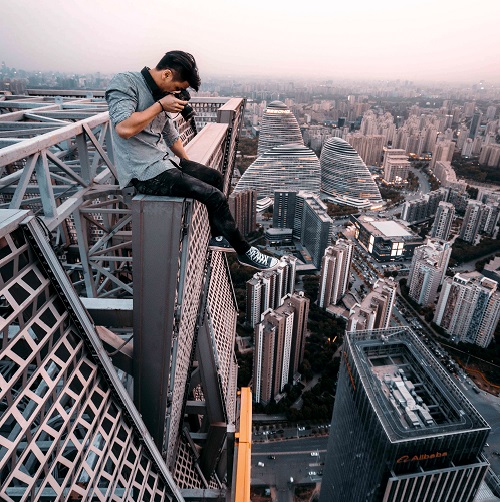 How does it work? 
Someone's gonna get wet. Before that happens, we'll plan out, storyboard, and script your extreme video shoot and the greater video project in general. SmartCuts Creative will make sure that the guy in the wet or snow suit holding the camera shows up at the right mountain or body of water. We will also cross our t's and dot our i's when it comes to safety requirements and getting permission and/or licensing for the extreme location you have chosen. The final video will be edited in post-production to envelop the viewer as an observer to what seems like spontaneous unplanned moments, but behind the scenes, we leave nothing to chance. At SmartCuts Creative we know that it is our privilege to be able to facilitate our client's vision and do what we love, day in and day out. For this reason, we remain extremely responsive to client direction and feedback throughout pre and post-production. Our planning and experience stop us from making costly mistakes and wasting time.
Give us a call or reach out by email for extreme video production now