Why hire an Event Moderator?
We'll outline all the reasons you might want professional moderation for your events.
13 minute read
Picture this: you are in charge of hosting a discussion panel where your company expects high-profile figures to attend. You come up with the topic, and now you have the pressure to ensure that the discussion not only winds up engaging, but also worthwhile for your guests. It's time for a moderator to step in. In short, event moderators are the backbone of all major events.
If you are short on time today, then you can always watch this short video that summarizes our main points on the importance of hiring an event moderator.
Event Moderation
1. Introduction
2. What is an event moderator?
3. Reasons you need a professional moderator
4. Four things to look for in a moderator
5. Exemplar Moderators
6. Final Thoughts
What is an event moderator?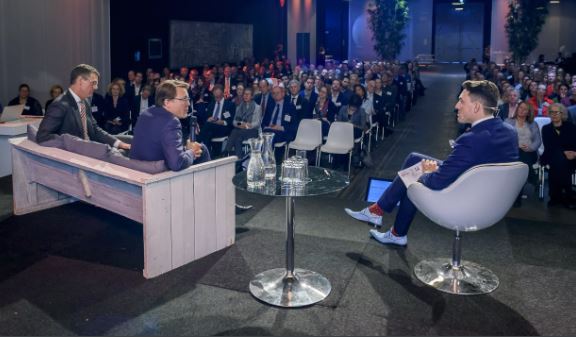 What exactly is a moderator? In a nutshell, it's someone who mediates the conversation, meaning keeping a balance, making sure everyone gets their say, their fair share of time in the lime-light. Above all, perhaps, a good moderator ensures that the conversation not only stays topical, but also relevant and dynamic. All this takes good communications skills, the ability to listen, anticipate, understand and come up with ideas if ever things should bog down. A good moderator must also be well informed on the topic of conversation, so that input is intelligent, to the point and useful. This is why a professional moderator is often the right choice.
Picking a colleague as the main moderator may seem easier and even more effective. In fact, most companies prefer to have 'one of their own' to be the main face of a panel discussion. But let's face it. Unless you want a bunch of yawns in the event, picking the CFO as the main host will not be the most interactive option.
The Reality of Moderation
The reality is, not everyone has the skills to lead a non-biased 1-hour discussion that will keep your audience on the edge of their seats. And if the whole panel is a virtual or hybrid one…better not even consider a coworker. Not even a senior executive. Being engaging on-camera (especially if it's in a home setup) is another ability that is acquired after years of training.

Hiring someone who has the know-how to produce, present and conduct a discussion will offer your guests a much more interactive, interesting and professional discussion than perhaps the one any of your colleagues would.
Reasons you need a professional moderator
Have a look at these 8 reasons why you should pick a professional moderator for your events, whether they are virtual or live.
1) They are planners and researchers
They do the bulk work for you. This is probably one of the main reasons why you should hire a professional moderator. If you are hosting an event, odds are that you are not necessarily the absolute expert on the subject, and you will have to spend some time doing objective research.

That research can take a couple of full days. And, well, the senior executive that you picked as a moderator, will not likely have that spare time. Moderators take care of that for you. They also spend some time meeting with the speakers to identify where their knowledge strength is. That way they ensure each panelist will be ready to answer any question thrown at them.

No matter the topic, moderators are quite efficient in identifying what the audience will be interested in, and develop a script of thought-provoking and up-to-date talking points.
2) They are ice breakers.
They know how to break the ice. A good moderator will make sure both the audience and the speakers feel at ease right from the start. They will also make sure your audience stays awake and alert by injecting the right dose of energy, humor and even some drama.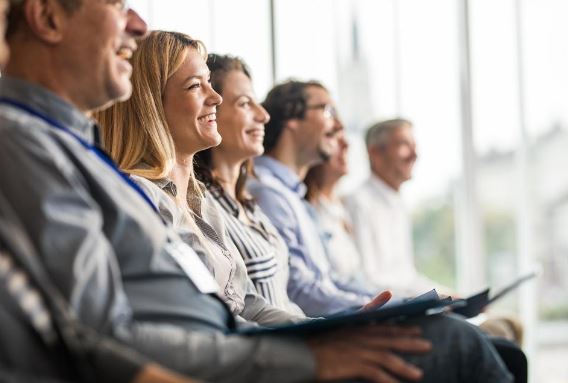 3) They are emotion controllers.
They can make you feel a gripping roller coaster of emotions to set the pace and mood of the panel. They not only instigate and lighten up the atmosphere, but they can also smooth out the conversation if it turns a bit uncomfortable or tense due to disagreements between panelists.
4) They organize chaos.
They make sure that conversations stay focused and make sure that the panelists stick to the topic of the question. Panelists will tend to avoid answering comfortable questions by going off topic. Odds are that if you had picked one of your coworkers to moderate the event, he or she would feel that it is impolite to pressure the panelist to answer the question.

And, in fact, probably each member of the audience would deem it rude to pressure the panelist if they were in the moderator's seat. But the truth is, everyone wants to get the answer somehow, and for that, they want someone else to pressure the speaker for them. That's the role of moderators. They don't have to worry whether they are being too persistent with the panelists, because their job is to serve the audience. This brings us to the next point.
5) They are impartials.
Professional moderators don't have to worry about being liked, because they are not likely the ones hosting or creating the event. They were just hired for one role: to lead an objective conversation that is worthwhile for your guests. So, they concentrate on asking the tough, relevant questions that the audience is keen to learn about.

Moderators will know how to intervene when necessary. They make sure all panelists have their fair share of speaking time, without giving any preference to panelists or to any topic that can benefit a particular panelist.
6) They are precise timekeepers.
A great moderator is more precise than a Swiss watch. If you plan for your panel discussion to last 1 hour, rest assured that the discussion won't last longer than that. Moderators know how to control the conversation in a way that it ends when it needs to end. This is not to say that they may not extend it a bit, if they notice that the audience is overly engaged. If the moderator perceives enough interest from the attendees, he or she may open up the room to a few more questions from the audience.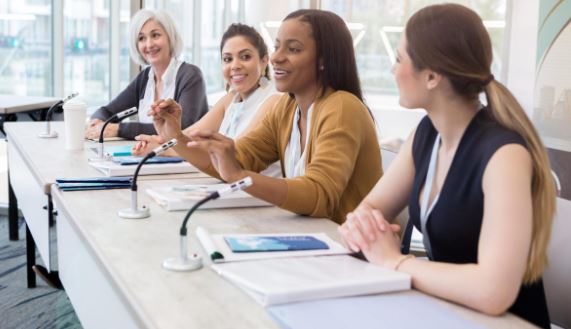 7) They leave the audience wanting more.
Even though the job of a moderator is to create a well-rounded conversation, they also leave the audience with the sense of wanting more. And this is a good thing.

Think about the best experiences you had in your life. Those moments were so good that you leave thinking, "uh, I wish we could've stayed a bit longer or had the opportunity to enjoy more of this…" That's the feeling that a moderator plants in the audience, and that is the best desire to obtain from them. This means they will be more than willing to return for the next event.
8) The best moderators tend to be television journalists.
If the moderator is a television journalist, then you've knocked it out of the park. Think about it, the job of a television journalist or presenter is to moderate a tightly timed television program every…single…day. Television journalists and presenters are not only experts in the points mentioned above, but they also have the know-how to engage people through a screen. This is especially important for your virtual events.
What to look for in a moderator?
That last point on the fact that the best moderators being television journalists is linked to how to find event moderators. What should you be looking for? Yes, we've told you many reasons why an outsider moderator is absolutely beneficial to your events, but we haven't yet provided you with key tools to find excellent, and worth your time, moderators.

Take a look at these FOUR ELEMENTS when searching for a moderator:
Match the moderator's personality to that of your guests. If your moderator has all the skills but the audience doesn't like them, all of your work goes to waste. Be aware that we're all human, and that within our character, we can change to alter tone, pace, etc. But, being able to connect with the type of audience is key for moderation.
Think about the type of event you are hosting. For example, hosting the Grammys, an awards show, is going to be full of happy and joyful people. In that case, the type of moderator you want is someone familiar with flair and showmanship.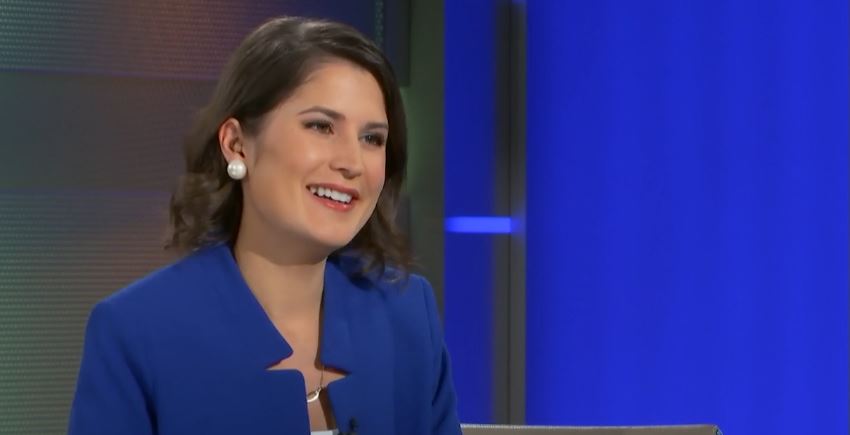 You want a moderator who is proactive. In short, they should be able to anticipate everything. Proactiveness can include doing specific types of research, whether that is finding out who will be in the audience or going through Google's predictive search to see frequently asked questions on the topic.
Asides key contenders like good time management and reactiveness, you want to hire a moderator who speaks with coherence and clarity. An essential role of moderation is that audience members and the speakers both understand each other. Part of hiring a moderator is to ensure that audiences and speakers alike have the best possible experience at the event. That does mean that being clear and concise in their delivery as a moderator is really crucial.
Exemplar Moderators
Maybe you need some examples of great moderators to push you over the edge. I want to bring your attention to this specific moderator, in a specific event. She kept the balance of listening and speaking, and she matched the tone of the event and the room. It's none other than Oprah Winfrey!
Michelle Obama's Becoming Book Tour stands out as an example moderated event. Aside from journalist Gayle King and actress Tracee Ellis Ross as moderators, Oprah Winfrey stands out. Taking a look at this clip alone, Winfrey makes the stage for Obama and immediately makes her feel comfortable. From the get-go, it's a balanced conversation, but at the same time Winfrey takes control and gives direction to the event. The clear chemistry between the two women is another plus for hosting events like these.
Final Thoughts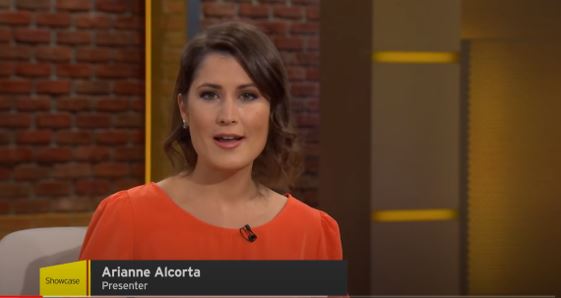 Hopefully we have convinced you to go ahead and find yourself an event moderator for your next event, whatever it is. Not only is it important to have an event moderator, but it's also essential to have a great one. Be wise and careful in your selection process.

As you can imagine, you may have to spend a lot of time trying to become the best moderator. At SmartCuts Creative, we know how valuable that time is. That's why we have our own hosts and moderators, who also happen to be experienced television journalists, to efficiently organize and lead the panel for you. Just give us your topic of preference, and they will take care of the rest.
Contact Us
SmartCuts Creative provides a cutting-edge creative communication service: original concepts; clear, creative and concise content delivered competently. In other words, we help you get your message across through the following tools and services:
SmartCuts has 10+ years of experience, 100+ satisfied customers and 1,000+ successful productions.

We help you Say it Smart. Let's talk!
Give us a call or reach out now: