Why You Need a Creative Agency for Your Congress Events
There are lots of moving parts in a congress event. Here's how a creative communications agency can help with the workload.
12 minute read
A successful congress event can bring hundreds or thousands of attendees together. Take the World Conservation Congress that takes place every four years, for example. Thousands of environmental activists and world leaders travel from every corner of the world for a total of 10 days. Dozens of riveting and vital discussions take place each day, and, although the conference is private, the highlights of each conversation deserve to be shared with the world.
Highlights taken from the World Conservation Congress's inaugural event. Quick turnaround on video edits and competent video journalists are two key ingredients to successfully communicating around an event. See the whole case study of how we covered this event for IUCN.
Here's where visual and professional social media videos play a big role. The more high-quality and compelling highlights you as an organization can publish, the more credible you will look as the organizer of the event.

The logistics of holding an event of any magnitude are so great that you'll definitely need to outsource some part of the communications work, especially the video coverage, which requires lots of specialised equipment and skills. On top of that, you'll want a well-crafted, well-thought-out communications strategy, tailored to your event.

Not only will the right plan increase overall excitement around your event, but having a creative communications team on standby means that you can document the event from start to finish. You can use this content for future promotion, to spread awareness about your conference, or to continue education with your attendees and others.
Creative Agencies for Congress Events
1. Introduction
2. What is a congress event?
3. The role of a full-service creative communications team
4. Why a creative agency for congress events?
5. Advantages of video journalists & videographers
6. All the possible services
7. Final thoughts
What is a Congress Event?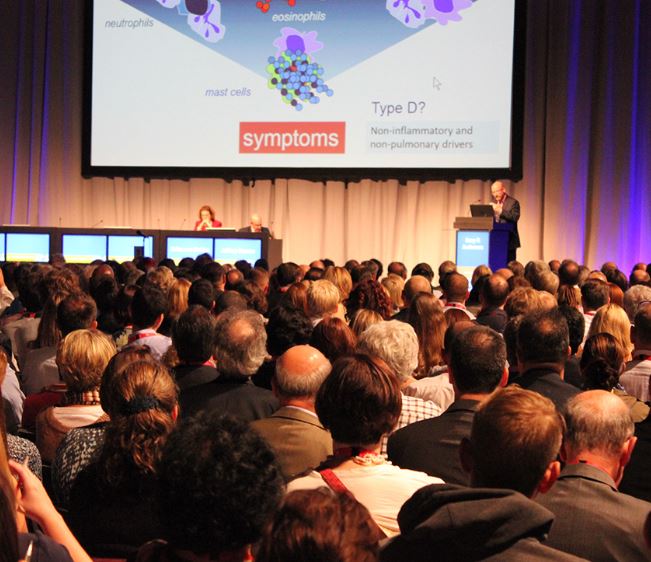 Example Congress Event: European Respiratory Society (ERS) Congress 2022.
Various words for live events like congress, conference and convention seem like they may overlap. What is the difference between a congress and a conference though? The ICCA (International Congress and Convention Association) has defined a congress as a "regular coming together on a representational basis of several hundreds – or even thousands – of individuals belonging to a single professional, cultural, religious or other group. A congress is often convened to discuss a particular subject." The ICCA defines a conference, in comparison to congress, as "normally smaller in scale and more select in character, features which tend to facilitate the exchange of information." Essentially, they both require gatherings of some sort. That's where a creative agency can come in.
What does a full-service creative communications team do?
A full-service creative communications team can provide a wide range of communications services for your conference.

With video quickly becoming the most popular form of digital content today (with 86% of businesses using video as a marketing tool), an agency that can provide professional video content for your event can be invaluable. The right creative agency will develop a plan to deliver content before, during, and after your congress.

Finding the right, well-rounded creative communications team is key. Most agencies aren't equipped to provide end-to-end communication service for large events. Without the ability to capture, store, and deliver quality content, the result won't be what your event deserves.

It can be intimidating trying to find the right agency to fit your event. We will start by giving you our best advice:
Try to outsource the best of both worlds: a video production team that has experience in journalism and videography.
Why a creative agency for your congress event?
In short, for any type of live event, it's always better to be able to focus on the content of the event, rather than everything else that comes with live event coverage. You can find a more detailed blog post on live events and their benefit to marketing strategies here.
Here are 4 reasons to hire a creative agency for congress:
High-quality content. With a creative agency, you are guaranteed various people with a range of skills. This will benefit you as even a small team will cover organization, preparation, video production and more.
They will provide equipment. It will become expensive if you are organizing this event all by yourself and then having to buy video equipment. Does it cost that much? Well, when you start to think about all the equipment you will need, from cameras and editing softwares to mics, it will all add up.
Creative agencies can provide rehearsals. Rehearsing is a key part of planning any type of event. With video production involved, that point becomes even more true. With an agency, members of your team can become equipped with knowledge to really succeed with the event.
Unlimited tech support. The event is live and any problem can occur. Having a team on standby will ease the process and mean that you have experts every step of the way.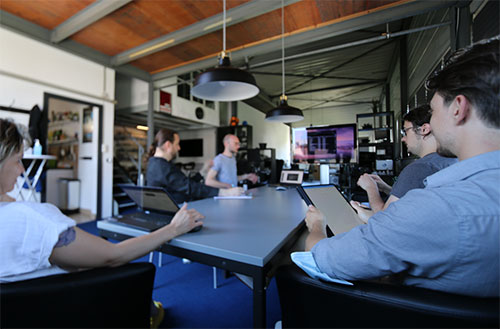 Furthermore, discover the advantages of some of the key players who come as part of the creative agency team.
The Advantages of video journalists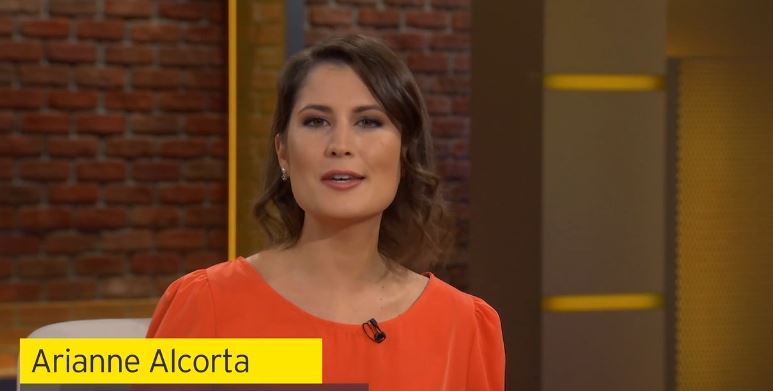 Our resident video journalist, Arianne Alcorta.
They filter information. Journalists are trained to obtain the content that your digital audience will want to take in;
They conduct powerful on and off-camera interviews with attendees;
Deadlines are their religion. And this is crucial for ongoing events where timely publicaitons make all the difference.
The Advantages of videographers
There is a difference between a video-journalist and a videographer. The latter will simply do what they are told, and sometimes can't even handle post-production. Videographers not only have the know-how to shoot great video; they also know how to hone-in on the right content and therefore, turn your videos around quickly and efficiently.
They know exactly what techniques to use for each setting, and the lighting will be impeccable.
They don't settle. They won't simply provide you with any old video footage. They will go the extra mile to make sure that the video looks and sounds perfect.
You may think finding the best of both worlds would be too much to ask. At SmartCuts Creative, however, we guarantee it, and in multiple languages: English, French, Spanish, and German. We have video-journalists with documentary and on-camera experience, and we can provide a crew specialized in sound, lighting, and video editing.
Here are some of the services most in demand from creative communication teams at a congress event:
Video marketing before and during the event
2D and 3D animation
Documentary-style production
Video interview setup and hosting
Live streaming solutions
Drone filming
Green screen studio
Video asset management
Video strategy
Final Thoughts on Congress Events
Hopefully you've enjoyed reading this piece on congress events. So, here's why you should consider hiring a one-stop creative communications team ahead of your own congress events. Organising a live event can be challenging in its own right, but live events are advantageous for all sorts of reasons. Creative communications teams are ideal as they are made up of people with various backgrounds and skills. Who doesn't want to hire a team that has a skillful videographer and a video journalist as a packaged deal? If you have a congress event coming up, please don't hesitate to get in touch for a quote or discussion.
Give us a call or reach out now: