The Amoy Boutique Hotel
Romancing the past
The Amoy Boutique Hotel is a beautiful 39-room hotel located in Singapore, just 400 metres from Chinatown MRT Station. The area and in particular Amoy Street became defined by the overwhelming number of Zhengzhou (Amoy) people who left China to settle in Singapore through the city's port. The hotel is both a tribute to the area's trading past and the hotel of choice for today's modern business traveler. A perfect subject for visual identity work of the highest order.
Simplifire
Helping the world to agree
As the use of contracts increases, contracting methods are still subject to the buffalo theory: a herd can only move as fast as its slowest member. Simplifire is intended to help the world to agree its written contracts more quickly, more transparently, more safely, and more comfortably. But before an idea can take center stage, it needs a visual identity that sets it apart from the competition. It needs a brandmark that is distinctive and memorable. That's what we were mandated to achieve.
The Edge at Pan Pacific Hotel
Where food becomes theatre
Imagine a dining experience combining seven open kitchens and a culinary tour of Singapore, the region and the Pacific Rim? A place where master chefs hone their talent, creating delicious cuisine from around the globe in a vibrant open plan state-of-the-art kitchen. Our brief as a creative communications agency was to create a visual identity that was refined, stylish and simple.
Vinpearl Luxury
Luxury defined by Vietnam
Vinpearl Luxury is the premium hospitality component of the Vinpearl Group with headquarters in Hanoi. With a portfolio consisting of hotels and resorts in Da Nang, Nha Trang and Phu Quoc, the group boasts some of the most stunning and upscale holiday properties in Vietnam. The latest addition, Landmark 81, is a spectacular multi-use skyscraper in Ho Chi Minh city, and Vietnam's tallest building at over 460 meters high. Our mission was to provide a fresh, professional visual identity for the group.
Why visual identity?
A visual identity allows a corporation, organization, single product, or production to maintain consistency across every visual expression associated with that brand. There are many components to consider when developing a visual identity, and each of these is an element of what is to become a brand style guide.

The foundation of your visual identity and brand style guide is your brand. A brand is defined by its actionable characteristics and target demographic. If a toy corporation wants to market to kids and be seen as fun, energetic, and safe, its visual identity would reflect these characteristics in its logo, color palette, font, and other visual identity elements. On the other hand, a vineyard selling wine and marketing to adults that aims to be viewed as sophisticated, high-end, and luxurious, would have a visual identity that reflects these characteristics instead.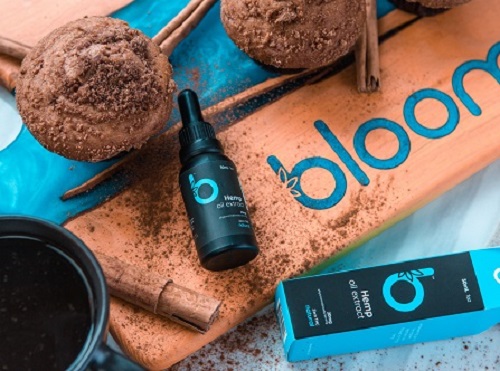 From a website, profile pic, storefront, to napkins, a strong visual identity developed from the central mission and core values of a brand will tell the world what that brand is about and draw to it its primary patrons.
Why visual identity with SmartCuts?
SmartCuts Creative knows how to tell a visual story. When you bring us the task of developing your brand's visual identity, you're in good hands. Building upon our years of experience in video production, SmartCuts Creative has organically expanded into providing the full gamut of audiovisual, web, mobile, and print media services, creating a one-stop-shop for your creative communication needs.

Our considerable growth mirrors the value our clients enjoy in maintaining their visual identity, across all media, in one place. Visual media can be devalued by inexperienced freelancers, cheap generic templates, and free images. It is of course immediately demonstrative when a brand has invested in professional quality, customized visual identity development.
SmartCuts Creative will work with you to consolidate your brand's look into a brand style guide that can be easily referred to, time after time, in every new branding circumstance. We are at your service and available for continued support for all your brand's visual identity multi-media projects.
How does it work? 
SmartCuts Creative wants to get to know you and your brand so the media we produce create the image you want to project. As a creative communications agency, we are seasoned in the art of perception. Every element in your brand's visual identity adds to the overall impression, and interpretation of your brand generally. Most importantly, by your key clientele.

We begin with a review of your brand's current visual story. What are you already bringing to the table? Are you starting from scratch? and if not, which elements do you want to keep and which elements are up for consideration? These are starting points that will guide our development process.


As a part of this process, we like to continually touch base and ask for feedback between stages to have approval and input. There are no surprises, including timeline and budget projections, and we don't take shortcuts. Let SmartCuts Creative put the work into making your brand's visual identity so the world can experience all the hard work behind it.
Say it Smart!
Stand out for all the right reasons.
We help you communicate in a clear, creative and comprehensive manner. Make your message memorable…